Features:
● 250W brushless motor provides the max 25km/h speed.
● 12Ah 48V Li-ion battery ( included in product ) for max 75km mileage with pure electric mode and 55km mileage with moped mode.
●16 inch inflatable rubber tire for different grounds.
● Adjustable heights of saddle for different heights of people.
●Pedal mode, moped mode, and pure electric mode for choose.
● LED front light to ride at night safely.
● Aluminum alloy shell for max 100kg payload.
● Suitable for adults and teenagers.
SPECS
Vehicle parameters
Front and rear wheel center distance
1045mm
Highest design speed
25km/h
Assisting cruising range
About 75km
Power range
About 55km
100 kilometers of electricity consumption
0.96kW*h/100km
Size
1500 x 610 x 1000mm
Max load
100kg
Weight
32.5kg
Battery main parameters
Battery type
Lithium Ion battery
Capacity
12Ah
Voltage
48V
Main motor parameters
Motor type
DC brushless motor
Power
250W
Rated speed
330r/min
Rated voltage
48V
Controller main parameters
Under voltage protection
41±1V
Overcurrent protection
12±1A
WARRANTY : 3 Months
Package included:
1 x Electric Bike
1 x English Manual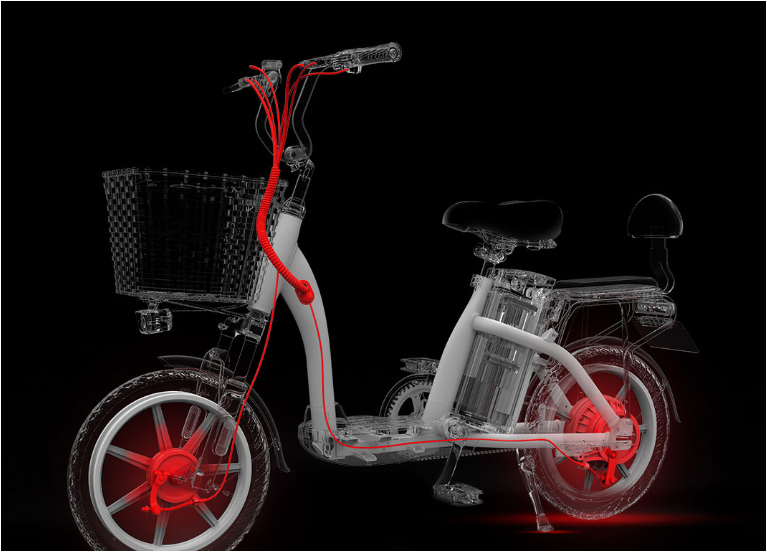 The electric bike has an extra seat for a passenger and a carrier at the front of the handle that could hold a sizeable amount of goods. The comfort of the driver is put into consideration while building the bike as it comes with a footrest that can be used when there is no need to pedal. There is a display panel which looks like an e-ink display at the right handle of the bike. It displays parameters such as speed, battery power etc. It also has an LED front headlight as well as a brake light, making it suitable for use at night.